TIPS
Sad to say that most musicians make less than any other occupation. The bartender, barista and waitress usually make more. When fast food workers struggle to attain a living wage, guitar slingers look up at them with envy. If you like what you hear, contribute a little. Keep us in guitar strings and gas. Sorry it has to be this way. Whatever you can do would be much obliged.
LANDFILL RECORDS #2307
MIKE FELTEN AKA "LUNCHBUCKET"
$9.99

Where'd You Get That Dress*Buildings They Tore Down*American Cars*Two Over Easy*Bob & Mary's Triple Inn* That Boy Is Trouble*I Voted For Frank*Goin' To NY*Brand New Song*Made In Chicago*Workingman's Paradise

Tossin' It Away 2007 $11.99
Cold Wind On The Mountain*Ghost In The House*Tossin' It Away*Red Shirt*Road And Rye*Paul Powell*We Ain't Goin' Away*Cold Hard Morning*Trail of Tears*Liars and Thieves*Hockey Games in French*Take A Walk With Jesus* Solidarity Forever*
---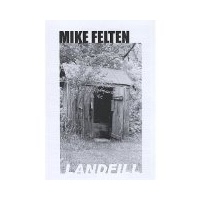 LANDFILL 2003 $11.99
Abortion in Chinatown*Life Goes To Hell*Save Her Old Man*Sister*Margie Got A Boyfriend*You Could've Had This*Finntown Hearse*Talkin' 66 Summer School Blues*Kevin Is Absent Today*Stomp On The Terra* Landfill*


---
LANDFILL T-SHIRTS - All Sizes!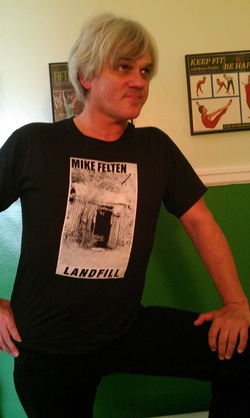 Paul M.O.T.O. Caporino is pensive in this new Landfill T-shirt!
---