REVIEWS

AMERICANA UK - 2017
It's refreshing to come across an Americana album that's essentially a fun listen, so kudos to Mike Felten for that feat alone. A Chicago native, he's been a record store owner, open miker and gigging troubadour for the best part of half a century. Daresay that he's pretty much seen it all…
Diamonds And Televisions is, despite Mike's veteran status, his first record with a full band in tow. They kick up an impressive storm too. Opening track It All Ends Here is a brooding Diddley stomp with largely indecipherable, menacing lyrics. Bo would be suitably proud. There's a Van Morrison-esque bluesy/folk lament in Bohunk's Daughter, and Emma's House continues in a similar style. Shades of Dylan and Petty feature heavily in the songs and band arrangements. Pa Kettle's Bastard Son is a great song title – a hard luck blues that motors along moodily without exploding into genuine anger. Along with this track, the record as a whole might be fairly critiqued as lacking in real bluesy fire, but then again that might be a plus point for many listeners.
Moving along, Get Lost is an enjoyable country stomp – Mike's girl giving him a far from gentle adios. Statue of Liberty features some classic Dylan-esque unharmonic harmonica playing. Closing track Mike's Last Will And Testament is a sweet slice of New Orleans and Dr John inspired Big Easy jazz-blues. Lyrically it quite cleverly borrows lines from St James' Infirmary as Felten instructs us on the disposal of his ashes and meagre estate. The band do Mike proud here – along with the opening track these two bookends are the standouts.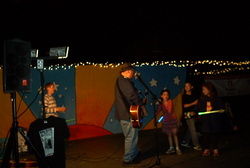 ...Over at the acoustic stage, SouthSide checked out part of Mike Felten's (
http://www.mikefelten.com
) set where he was performing new songs off his upcoming album - AKA Johnny Lunchucket before its official release on August 25. Within a lively Americana folk rock sound, this reviewer enjoyed Mike's tales about old buildings that were part of Chicago but now torn down (Made In Chicago), the rise and fall of the American car industry ...just to give you a sample of what to expect from this singer/songwriter. Though having a little microphone problem, the dancing, sword-fighting kids were an added delight to those who attended this performance. Fans can catch this artist along with Hannah Frank and Victor Sanders at Uncommon Ground (Clark St location) on August 25th.
---
MIDWEST RECORD MAGAZINE
6/17/2013
http://midwestrecord.com/MWR662.html
MIKE FELTEN/aka Johnny Lunchbucket: Yow! Unreconstructed freak folk from a cat as well steeped in freak blues as he is in freak folk. A unique personality as out there as Mike Hurley or Jeff Fredericks, Felten almost takes you back to the clubs that fed off the energy of Gate of Horn grooming the opening acts of tomorrow. Wild stuff folkies who color outside the lines will love.

CHICAGO FOLK MUSIC EXAMINER - GARY TUBER
6/5/2013
http://www.examiner.com/article/aka-johnny-lunchbucket-is-the-latest-from-mike-felton


The CD starts out with a bluesy trumpet solo by Randy Murray. In comes a guitar, playing along with the bluesy trumpet. Is this allowed? I sent the crack Chicago Folk Music Examiner research staff to check the official folk music rule book.You know what they found out? They found out there is no folk music rule book. I guess it's ok, then. And it works quite well.

All of the songs on "AKA Johnny Lunchbucket" are Mike Felten originals. Mike looks around and writes about what he sees. It may just be my interpretation, but he reminds me a lot of the late James McCandless - with undertones of John Prine. As the title might indicate, the songs take the point of view of the average, working guy (or lady person.) The lyrics are thoughtful, the vocals and musicianship are top rate, and they make for great listening.

This third CD from Mike is produced by him for Landfill Records, with help from Victor Sanders. Besides Mike and the aforementioned Randy Murray, he is joined by Norm Murray on Bass. Get your copy, for the bargain price of $10, from mikefelten.com.

....
AND MORE
....
Mike Felten aka Johnny Lunchbucket plays a style of folk that dates back to when the genre was starting to separate itself from its blues birthings. They are story songs that come from the mind and pen of Mike Felten of Chicago, Illinois. Mike is the guy playing in the corner of a bar who has a line or two that run fingers down your back to cause a chill and the street busker whose one or two lines heard in passing stick with you on your train ride home. Listen to Mike Felten's gravel-crunching vocals and you can hear the joy springing up; the happiness that the words are out in the world, whether heard by the masses or not. As Mike tells it in his bio, these songs have been honed by hundreds of gigs when the flat screen TV was on and he had to wait until the hockey game was over to perform. You know, the sad places where people couldn't have cared less about the guy in the corner with the guitar. They had real problems. Mike is always much obliged if you listen. If not, there is a hockey game, a drink in front of you and your 'real problems'. When you are ready, Mike will be there.


Jeff Park Arts & Music Festival to Feature Local Favorites, Smoking Popes, Mike Felten
By Patricia Batson | Yahoo! Contributor Network – Mon, Jul 23, 2012
Chicago is hot stuff this summer, and we're not just talking about the triple-digit temperatures. Our beloved city is jam-packed with all kinds of fun events, including the annual neighborhood fests. One that's a good time for everyone, from singles to seniors, families and friends, is Jeff Park Arts & Music Fest, which takes place July 27-29, 2012.
Jeff Fest rocks!
As a previous decades-long resident of Jefferson Park, I had the pleasure of attending this event several times. One of the highlights has always been the bands, and this year is no exception. If you love rock/punk music, you have to check out one of the headliners, Smoking Popes.
I attended a live concert when they taped a show for JBTV last year. They are excellent musicians who really connect with their audience, and down-to-earth, easily relatable guys. Their songs "Need You Around," "Rubella" and "I Know You Love Me" are my personal favorites. If you have not had the chance to see them in person, or it's been a while, I strongly suggest you catch them at Jeff Fest.
Another performer to look out for is Mike Felten, a local acoustic singer/songwriter. I've seen Mike play live a few times, so if you appreciate thought-provoking, heartfelt music with a message (think Dylan, Guthrie, Buckley), then this is one guy you will definitely want to see.
Other very impressive musical entertainment includes WXRT faves, Nicholas Tremulis Orchestra, along with Voodoo Kings, Paul Cebar and the Milwaukeeans, country rockers Jason and the Scorchers, Give Back and Jimmy Burns Band, among others.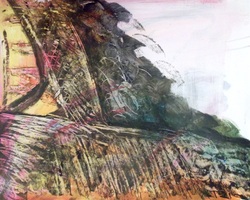 ---
Shawano (WI) Leader 9-8-2011


Mike Felten coming to Classic's
Tiffany Wilbert
Reporter

A veteran of rock, country and blues who has toured all over the nation will share some of his original tunes and stories Friday.
Mike Felten will perform from 8 p.m. to midnight at Classic's Restaurant and Lounge, W6026 Lake Drive.

"I started playing guitar in the 1960s with the big upheaval of the British invasion," Felten said. "Playing music was part of growing up for our generation and I kept at it."

A native of Chicago, Felten took a few lessons at Old Town School of Folk Music and branched out on his own joining a variety of bands and eventually going solo.

He has played everything from sold-out shows in New York City to raucous country clubs in Dallas and performed for audiences ranging from neo-punks to evangelical Christians.

"I've been solo for the last eight years or so now and primarily perform my original songs," he said. "It's kind of 'folky' with a pop influence and blues feel. It's real American roots music."

Felten said his music almost always incorporates a story.

"I have stories that lead into the songs and then sometimes in the songs, it's a dialogue with the audience," he said.

This will not be Felten's first appearance in Shawano County. In the 1980s he played at the annual Shawano Folk Music Festival and has made a couple of appearances at Classic's over the years.

Playing up to 60 shows a year, Felten said he enjoys a wide variety of venues, everything from concert halls, saloons and coffee shops to living rooms or the back of a flatbed truck.

"I enjoy playing different places," Felten said. "I like to tell stories when I play and it's always nice to have a connection with the audience, which is easier to get with a smaller venue."
Southside On The Town.blogspot.com - 4/12/2011
"...at Lakeview's popular venue - Elbo Room. In between
Seth's
and
Ivivra's
performances, this reviewer also checked out the rockin' sounds of "stripped down old school folk" by singer/songwriter,
Mike Felten
. This artist rocked the upstairs lounge with a nostalgic look and feel of storytelling songs full of vivid realism and imagery inside the lyrics during his acoustic show. Yet what caught SouthSide's attention was how
Mike
performed under an aura of boisterious vigor while pumping deep raspy as well as raw vocals over the mic. There were moments in which his voice filled the lounge with an emotionally charged voice especially when performing a classic John Prine (a country/folk singer-songwriter) standard,
Angel from Montgomery
(btw, Mike use to open for this legendary artist back in the 70s, blogspot readers) and
Hockey Games In French
. And there were moments in which his voice carried such vivid image-drawn pictures off the lyrics within a downtempo rhythm as heard in the song,
Going to New York
. SouthSide highly recommends visiting
http://www.mikefelten.com
to learn more about this singer/songwriter and his music as well as when he's performing live again."
Patricia Batson - Yahoo Music 3/2011

Veteran Musician Mike Felten Shares His Music and Heart
Mike Felten is the true definition of a troubadour, sometimes leaving his Chicago home to travel from one gig to the other, and one city then another, with a mission to be heard, exposing his heart and deepest thoughts, making a profound connection with an audience.

Mike is not afraid to make a statement, call out an injustice, share a painful memory, or give you hope. Through the words he writes and sings, he opens up to express what so many other people feel inside. He is a musician with a message and a poet with a guitar. And Mike is a true musical veteran, having performed at various folk, country, rock and blues clubs since the 1960's, and even had the opportunity to meet and hang out with legends like Buddy Guy and Muddy Waters. I have had the pleasure of seeing Mike on several occasions and I was always moved by his sincerity and passion for the music. - Patricia Batson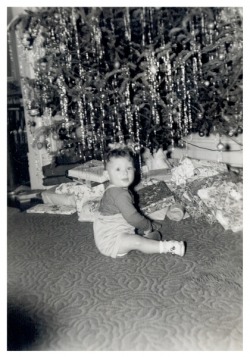 Looking for Approval
Kaleidoscope Coffeehouse 1/5/2010
Mike was great last time he was here--great, visual songs about industrial Chicago and real life, wrapped up with lots of story.
McDunna's Music Stew 2/28/2010
Awesome songwriter - look out Mr. Prine.
From Illinois Entertainer 1/2/08
While all the Johnny-come-lately folk singers of the past decade or so are much appreciated, make no mistake, Mike Felten is the real deal. On Tossin' It Away, many of these songs are about Vietnam and LBJ, back during a time when he first started playing music himself, hence the sparkle of authenticity here that many other folk albums lack. Also, thanks to its stripped down sound, the unnecessary artifice that plagues other so-called folk albums is non-existent, making it all the more enjoyable. (www.mikefelten.com)
- Dean Ramos
Big O Magazine - Singapore
"Mike Felten owns a record store somewhere in middle America. He also has something most folks have long since given up on - a conscience. Trust your politicians? Better find your common sense first."
Tradition Magazine
This newest CD of Mike Felten finds the addition of bass to his guitar and a 'gospel' sounding piano player. A little fiddle here and there too. Engineered by Lou Whitney at The Studio in Springfield, MO and Tom Herbers at Third Ear Studio in Minneapolis has brought the voice of Felten to the forefront. Don't need the words on this one, I understand every word he is saying..singing. 4,000 or our people dead in Iraq! A friend of mine said, that's nothing compared to those that die on the highways every day in the USA. I was stupified. How can you even 'compare' the deaths of our young people in a foreign land in a war killing people to those that die out of some mindless stupidity just as bad. I guess Mike sees it that way too. Welcome to church of the unredeemed. Johnny Cash used to say 'redemption' was near impossible. Maybe so, maybe so, but in the meantime we can still listen to the 'truth' as Mike Felten knows it. He's been in his songs, he's seen his songs, he's smelled them and he's watched them...all of his life! I've been a fan of Woody Guthrie, Dylan, Seeger, Leadbelly and many more all of my life. Mostly they were soul and truth seekers. No wonder when something like "Brother, Where Art Thou" comes out and every thug in the music business tries to bring it down, makes so much sense. I believe, like Mike, that maybe America has been sold out for greed. We sure wouldn't be experiencing this incredible high price for gas if that hadn't happened. Think about it. America has been sold out. I hope Mike Felten comes to LeMars for our big festival, and I hope if he does, you will seek him out and find out what he's saying. If you're like me, you might not enjoy the truth, but you'll enjoy Mike - Bob Everhart
From Downtown Now -Springfield, MO. August 2006
Gray Matters
By Bill Glahn
"With a James Dean jacket and a cigarette"
(opening line to Ghost in the House, by Mike Felten)
Mike Felten, a Chicago folk singer and record store
owner, was in Lou Whitney's South Street studio in
early July recording tracks for his second album, the
follow-up to 2003's Landfill. "Ghost in the House,"
with its invocation of the 50's foremost symbol for
rebellion, was the first song up. After a few takes,
Whitney called Felten into the control booth to listen
to a playback.
"You know, I had one of those," Whitney tells Felten.
It was a lucid moment. Between the sound engineer,
musician, and journalist, there were more accumulated
years than some Mormon family reunions. Or so it
seemed.
It's not often that this 51-year-old music journalist
could be referred to as "the kid" in a work situation
especially when an interview involves an artist
working on their debut or sophomore effort. But it is
becoming less uncommon.
Felten is not the first AARP candidate to kick off a
recording career. Fat Possum blues artist Robert
Belfour worked construction for 35 years before
releasing albums. Bob Frank, who was hailed as a
"southern Bob Dylan" when his 1972 album on Vanguard
was released, took a 30-year sabbatical to work on
irrigation systems in California after friction
developed between he and the record label. Rich
Capalbo and Andy Willis of The Amoreys, were both over
50 when they released their first album, Tasty Frieze,
in 2000. None of the above are nostalgia acts. "I hate
nostalgia," says Willis.
As the sessions for Felten's record progressed,
Whitney would offer suggestions. "Try it this time
with a little more 'ham.'" "Can you drop the key one
notch?" Sometimes slight alterations in a song's
arrangement were made. Whitney commented to me about
the ease in which Felten could adapt, the sign of a
seasoned musician who had worked at his craft for many
years. About halfway through the first day of
recording, Whitney was marveling, "This is the best
batch of songs that have come through this studio in
at least five years."
Mike Felten has been writing and stockpiling his songs
for around 35 years. Bob Frank tells a similar tale.
"I never stopped writing songs while I was working a
union job and raising my family," Frank told me in a
2002 interview. "I've been refining them and writing
new ones all these years." Since Frank's release of
Keep on Burning that year, he has retired from his
job, released 2 more critically acclaimed albums, and
now performs at folk festivals around the country on a
regular basis.
What Felten and Frank share, as well as many other
gray-haired "rookies," is they are incredibly talented
artists who have led a workaday existence. They have
used that experience to craft songs that are rooted in
the way most of us live our lives. Both can be
political in their songs and there is a maturity to
their politics, not often found in younger performers.
They know what they are for, as well as what they are
against. And they are using their advanced years to
express themselves in a manner they have denied
themselves in the past.
"I played in a lot of cover bands for the cash," says
Felten, "trying to keep a family and a store afloat.
At one point I was playing seven days a week, four
hours a night and six hours on Sunday. I don't know if
I would've
done it for 'exposure' or one of those other words
that just mean 'free' in the musician's lexicon. I got
paid and folks heard 'Proud Mary' and 'Green Grass of
Home' instead of Landfill."
Felten downplays his natural ability. "Nothing about
music ever came easy. As good or as bad as I am right
now, I worked hard to get here." Working hard included
opening gigs for such folk luminaries as John Prine,
Bonnie Koloc and Steve Goodman in the early '70s and
later for Utah Phillips. In the '90s he wound up with
a regular blues gig in a band called Bellyfull of
Soul. "It seemed like every major blues artist sat in
with us at one time or another. Pinetop Perkins,
Lonnie Brooks, Dancing Perkins, Jimmie Lee Robinson,
Lindsey Alexander, all the Maxwell Street guys."
For his second album, Felten chose Springfield's Lou
Whitney to record the basic tracks. Felten explains
the decision this way, "I always loved the Morrells
and the Skeletons. It is always great to work with
somebody that was coming out of the boom box when I
was digging potatoes in Michigan. He's done records
with a lot of people who I like. Guys like the Bottle
Rockets and Dave Alvin. I had covers by both of those
guys on the list for my last band project. There is a
shared perspective on what a positive end result would
be."
"I recorded Landfill with Devin Davis, who has an
excellent, critically acclaimed album out. He is a
younger guy. I think the problem we had was that
neither one of us knew our roles. I'm not an engineer
and at the outset, he thought that all he should be
WAS an engineer. By the time, he was comfortable
enough with me to voice an opinion, the project was
just about all in the can."
But Felten doesn't exclude the possibility of working
with younger engineers in the future. "Age difference
is a double edged sword. On one hand, a young guy
might not catch your short hand, but they aren't as
entrenched in a style or the 'way things have to be
done'. From my varied background, I didn't know if I
should make a blues album or a rock album or country
album or a folk album. In the end, I just wanted to
make a 'Mike' album. I think the edges were a little
more jagged on Landfill than the one we are working on
now."
"Lou is still making music. He knows what it is to be
a lifer. A lot of the wizards that we grew up with are
selling time shares. Making a living is important, but
making music is paramount in our scheme of things.
Devin was great and I think he'll be where we are
thirty years from now. I don't think he'd know what a
James Dean jacket was, but Lou did."
Despite their talent and experience, demand for aging
artists by major record companies is almost nil. Radio
play is unheard of outside of non-profit community
stations. To expose their music, these artists are
adapting the DIY philosophy of the punks from the
mid-70's. Both Felten and Frank own their own record
labels. They both have websites and do their own
promotion. Frank has found a nitch market at folk
festivals while Felten's left-leaning political tunes
have found an audience in Belgium, Northern France,
and among striking Opel workers in Germany.
When it comes right down to it, though, mass
acceptance is not a motivating factor. Life can make
you a realist and Felten knows the odds of having a
hit record are slim, even to those signed to a major
label. He doesn't want to be a rock 'n' roll star. His
motivations are more humble than that.
"I'm not trying to impress the girls and make them
sorry they spurned me. I've spent enough nights in
motels. In the mid 1980's when we were relatively at
peace, a woman by the name of Jan Maara got up and
sang Steve Goodman's anti-war song 'Penny Evans' at a
festival in Rhinelander, Wisconsin. Some of the
musicians that were there, said that they wished to be
entertained and not preached to. Twenty odd years
later we are in
the same quagmire. I wonder if we all sang 'Penny
Evans' as much as we sang 'God Bless The USA' for the
past twenty years, if we'd been in the same situation.
We should all stand in place and sing about who we are
and what things should be. Stardom or fame is just
another devil that has to be confronted."
"Pete Seeger entitled his autobiography, 'How Can I
Keep From Singing?' _Expression is not a choice but a
necessity. Music is the novel for the short attention
span. At the very least, my grandchildren will be able
to listen to my stuff and know who I was."
There is a sense of mortality in that final sentence
that comes with age. It's a sense that is instinctive
in most all of us that are nearer to the end of our
lives than the beginning of it. There is an urgency to
strip away the bullshit and find the things in our
lives that are the most important and to pass that
knowledge on to future generations.
Felten explains his opening line to "Ghost in the
House" this way: "The verse is about the bad decisions
we make in our youth and ignorance where we sometimes
reject the pure hand and heart."
The myth is that James Dean's jacket in "Rebel Without
A Cause" was red to signify anger. The truth of the
matter is that Dean bought the jacket after he learned
the movie was going to be in color so he would stand
out more.
What Felten is leaving his grandchildren is a lesson
on how to cut through the crap. And that's a valuable
lesson to learn at any age.
Community Free Press Midweek
Mike Felten "Save Her Old Man" Here's a heart-wrenching story about a man and his child following a permanent layoff from a long-held job during a cold winter in Michigan . Everybody who worked at VF Jeans in Lebanon , Missouri will relate. "Save Her Old Man" appears on Felten's Landfill album, a disc that any person that has ever broken a sweat will appreciate. It's tough to find locally, but easily available on the net at
http://www.mikefelten.com
mike felten
by Wesley Willis
You can really rock it out.
mike felten is very special to me.
mike felten is excellent.
You really whoop a snow lepoard's ass.
MIKE FELTEN!!!
MIKE FELTEN!!!
MIKE FELTEN!!!
MIKE FELTEN!!!
About 89300 people like mike felten.
mike felten really whoops a camel's ass.
You can really rock it out.
You are a mike felten star.
MIKE FELTEN!!!
MIKE FELTEN!!!
MIKE FELTEN!!!
MIKE FELTEN!!!
mike felten is excellent.
You are a mike felten star.
mike felten is the best.
You can really rock it out.
Rock over London,
Rock on Chicago.
Tradition Magazine
We don't have too many authentic 'folk' singers anymore, at least not any that are really out there making statements about life, good or bad, flawed or unflawed. Ralph Peer went out into the wilderness to find his stars, no less than Jimmie Rodgers and the Carter Family. Do they do that today? Are you kidding? No, that's why America's music is nothing but trash. If Ralph Peer were alive today, it is without doubt that he and Mike Felten would've teamed up. What Felten does on Landfill (his first cd) is to seek truth. He does it quite well too, though he doesn't 'embellish' his harsh statements and excellent observations, he doesn't need to. Any one with intelligence and a seeking for the 'difference' that is so missing in today's music offerings, will eventually 'find' Mike Felten. Mostly guitar (I'm sure it is his own) and a little harmonica here and there. I'm glad the words to these self penned songs are printed in the insert. My hearing is not the best, so I needed that to help me fully underswtand what Mike is saying. I'm glad I took the time to make sure what I was hearing was correct, because this guy is a true creative writer. A lot of what Mike is writing about is near or below the poverty level. How our society has changed with 'industry' as our boss. How 'big business' is making the poverty line rise. I also like his gangling teen love approach to some of life's most miserable moments. All in all this is one fine poet, and his melody lines match what he is saying quite well. - Bob Everhart
Rock & Rap Confidential 2-14-04
"Felten specializes in crossing up expectations: Is this an angry John Prine? Lynyrd Skynyrd folk-rock? Roots rock with occasional cowbell? The songs are smart, funny and sound full even when all that's going on is a couple of guitars and a little percussion."
From Pete Smith - Country Music Round-up (UK) 9/24/2004
Mike Felten "Landfill" (Landfill Records). This really is an album in two parts. The first four tracks are aggressive, sometimes jaundiced views of life very reminiscent of an early Bob Dylan. From track six the urban poetry gives way to the blues. This really is a great album. I love Felten's voice and the way he attacks his acoustic guitar particularly on the early part of the album and it is those five songs that appeal to me most. I am sold on "Abortion In Chinatown", "Life Goes To Hell", Sister" and "Save Her Old Man". The blues part of the programme kicks off in fine style with "Margie Got A Boyfriend" and continues in the same vein with "Finntown Hearse", "Talkin' 66 Summer School Blues" and "Stomp On The Terra".
Review in RootsTown Music Free-zine 74 - 2003 Deurne, Belgium
"The last three weeks this cd hasn't been out of the player and it will stay that way for weeks to come. Mike Felten comes warmly recommended!"
From Radio Atl "Roots Revival" - Bree, Belgium
"I will giveyour disc regular airplay in my radio show because you 're damn good..." - Ray Swennen.
From Michael Leahy - KDVS - University of California - Davis
"I played the track Abortion in Chinatown and will play Landfill next week. Thanks again...great work"
Alternative Culture Guide
>
Husgow Record Guide
> July 10, 2003
Mike Felten could be John Prine's sadder and funnier brother. A record store owner by trade, Felten will have you weeping one minute ("Save Her Old Man") and in stitches the next ("You Could Have Had This"). And his songs work best when they mix both tragedy and humor, such as on "Talkin' 66 Summer School Blues" which invokes both Columbine and Eddie Cochran ("Mama Papa told me, Son, you got to make some money if you want to use a gun or go shooting next Sunday. Well, I called my Congressman and he said, quote, 'Fuck off you little bastard, you're too young to vote.") Somewhere on the twilight side of 50, Felten has written a set of songs that speak more about survival than great expectations. And anyone who can make a living as an indie record shop owner for over 20 years is most certainly a survivor. So, kid, if you wanna get by in this mean, old world, you better get a sense of humor. Grade: B+, an A with better production
Southern Records
Mike has been making music since 1965 and he's been an owner &
operator of an independant music store for the last 24 years - so
he's certainly no newbie to the biz-niz - here's an honest, heartfelt
release for a change; no agenda for world domination, nothing of the
sort - just pure Americana from a man who's been doing this for years.
Cool singer/songwriter stuff ala JOHN PRINE/BOB DYLAN..
Dig the blurb on the back about indie stores!
Choke Records
**…Long time Indie store owner and 60's/70's folkie released an album by
popular demand. Shared the stages w/ JOHN PRINE and STEVE GOODMAN
during the chicago folk explosion AND sold their records at his
store…..Elements of country, folk, blues, and rock. Definite streaks of JOHN PRINE, STEVE EARLE, JOHNNY DOWD, and JIM WHITE. Not convinced? Check out www.recordemporium.com and click on WEASELWORLD….Some of the best industry commentary!
BIG O REVIEW - SINGAPORE
(*The Cheah boys in Singapore have more integrity in their reviews than the majority of their U.S. counterparts. This isn't glowing, but you can bet it is honest. Read them. They will send you a weekly e-mail if you ask
singbigo@singnet.com.sg
Tell 'em Mike sent you
.)
'In a moment of sincere self-deprecation, singer-songwriter Mike Felten sent his new CD, Landfill, together with a roll of toilet paper. In his liner notes, Felten says: "What you have here isn't perfect, by any means. Life is flawed and uneven, I'm just trying to get after the truth." And yes, Landfill is flawed. It isn't musically stunning and isn't lyrically breathtaking. But it achieves what Felten has aimed for, getting to grips with stories about ordinary people and their worries of domestic violence (Sister), unemployment (Save Her Old Man) and dashed hopes (Life Goes to Hell). Still, there are at least two worthy tracks, the catchy Talking 66 Summer School Blues, where Felten outlines his generation against that of Columbine. And the beautiful title track, Landfill, which unlike most of the other songs, is written powerfully and succinctly: "Landfill, landfill/Bustin' tail, paying bills/ Landfill, landfill/ On this earth by force of will." (5) - Philip Cheah'
Mike Felten's Landfill - Reed Terry 2009
Mike Felten has been playing music since the 1960's. Even his new CD echoes the great, classic music of that era. His style hasn't changed, and listening to the new songs one feels like Jim Morrison is ready to launch his own melody any minute.
The general overtones are bluesy, folksy and country-like. The style is simple, with a guitar accompanying the boyish voice. These are songs that speak to everyman USA, the guy you used to be and wish you still were before life took over. The lyrics reach back to the good life, the old life, the simple life.
Tracks
In the first single, "Abortion in Chinatown," he shows that he hasn't mellowed in his attempts to speak his mind. Felten takes on controversial and intriguing subjects and brings them down to earth to make them accessible to the everyman mentioned above.
In "Life Goes to Hell," Felten shows his talent for deep and poetic lyrics, which befits his education in creative writing at Columbia College. He also displays his uncanny ability to make deep thoughts come out simple and relatable, and expresses his own discontent with certain parts of life, but that we all live through them and get through them.
The track "Sister" speaks of issues in the family that everyone has. It speaks of relationships and can be understood to refer to all family issues and relationships, just as everyman has them.
"Talkin 66 Summer School Blues" takes us back to high school, the good ole' days, memories of the past, when the worst thing that happened was failing a class and having to sit through summer school.
"You Could've Had This" also has the past and the future. Remembering what things used to be like and wondering if you've made the right decisions in life. Is it worthwhile to think back? Or should we be satisfied with what we've done and where we've come? These themes are veiled by simple language and accounts.
"Stomp on the Terra" is an intense song, as the name implies.
Much of the lyrics deal with past versus future, the old life verses the new, the ability to move on, and the question of which is really better? Perhaps it is Felten's own quandary about moving on, and how comfortable he is himself with continuing to play music just as he did 40 years ago. Are the good old days really better? Or is it the way we memorialize things in our heads and tend to whitewash them and remember only the good times? Maybe life now is better after all. Maybe we need to move on. Either way, this is life, and it goes on. Felten doesn't offer explicit answers, but the subject is planted in the listeners' mind.
Either way, the music is easy to listen to and soft on the heart. For the listener who wants to hear the songs, the messages are there. For those who just want some good music to relax to, it is equally satisfying.
---
Contact Mike@
3510 N. Sunset
Franklin Park ,IL 60131
recemp@gmail.com